Scared Earth slipping and falling down
For well-known reasons, but with no real culprit, the Earth ended up by losing its delicate balance! Scared Earth falling down. Distressed planet Earth in minimalist cartoon style staring at you while losing balance. It feels completely panicked while falling … Read More
$

2.0 –

$

15.0
Select license
Weird Halloween witch smiling maliciously
What is this malicious witch plotting for Halloween? Witch smiling maliciously. Weird red-haired witch with big nose, pointy ears and green skin posing while wearing purple clothes and hat. She is staring at you while frowning, smiling and raising her … Read More
$

2.0 –

$

15.0
Select license
Halloween ghost smiling mischievously
Ghosts are ready to play their worst Halloween pranks! Scary blue ghost smiling and having fun. Ghost in minimalist style with big head and bulging eyes, while floating and staring at you. This ghost seems to be mocking at you … Read More
$

2.0 –

$

15.0
Select license
Lemur performing on the pommel horse
Could you propose a better performer for the pommel horse? Cool lemur, with yellow bulging eyes, pointy ears and long stripped tail, smiling, waving and staring at you while performing on a pommel horse with great ease and elegance.
$

2.0 –

$

15.0
Select license
Sale!
Cute animals in love collection
The animal kingdom is madly in love! Cute animals in love collection. Cool collection featuring cute little animals when smiling enthusiastically, making funny eyes, sticking their tongues out, being surrounded by red hearts and falling head over heels in love.
$

24.0 –

$

180.0
Select license
Funny pink pig crazily falling in love
Funny pink pigs are sensitive creatures made to love! Funny pink pig feeling crazy in love. Sweet pink pig with big ears, brown spots in its body, flat cylindrical snout, curly little tail and crazy bulging eyes while sticking its … Read More
$

2.0 –

$

15.0
Select license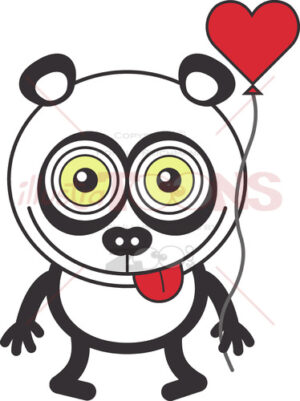 Funny monkey feeling crazy in love
This monkey is getting fully crazy in love! Monkey feeling crazy in love. Funny brown monkey with big ears, huge nose, funny bulging eyes and long tail while smiling enthusiastically, jumping out of joy, sticking its red tongue out and … Read More
$

2.0 –

$

15.0
Select license
Funny cat feeling madly in love
Cats are fascinated and captivated by passionate love! Cat feeling madly in love. Nice cat in minimalistic style, with big ears, long whiskers, funny bulging eyes and long tail while widely opening its eyes, smiling generously, stretching its arms as … Read More
$

2.0 –

$

15.0
Select license